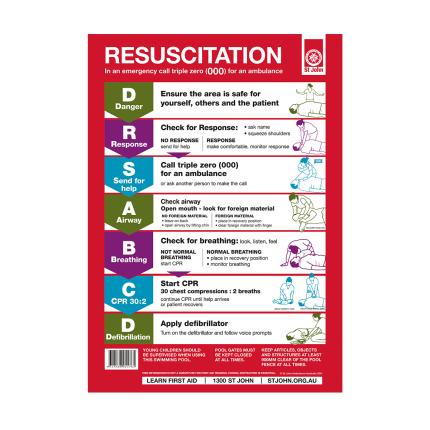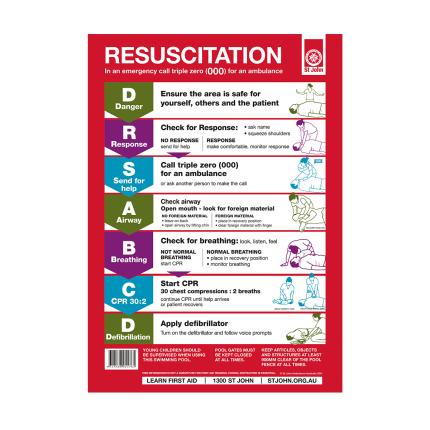 CPR Chart Corflute 60cm x 42cm
State and territory legislation requires appropriate signage around pool/swimming areas. This sign provides instruction for giving emergency first aid CPR and basic guidelines for safety at pool/swimming areas. Check your state/territory for specific water safety legislations.

Made from durable, weatherproof polyproplene and pre drilled holes for convenient attachment.