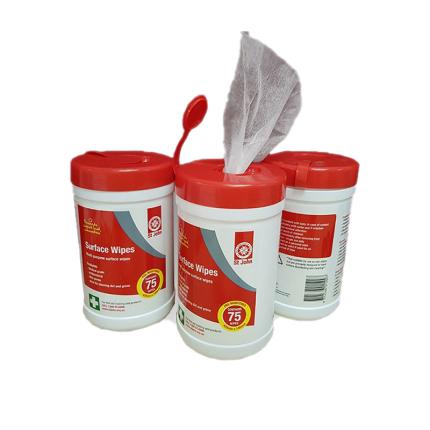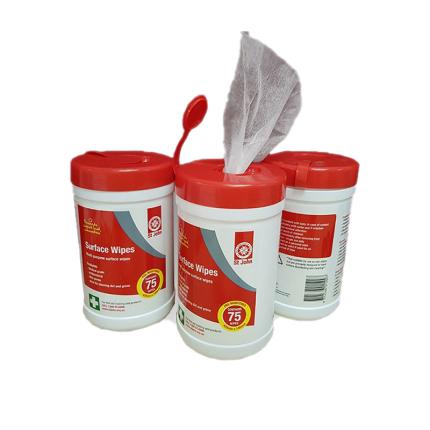 Alcohol surface wipes (tub of 75)
St John Hard Surface Wipes are a synthetic tissue saturated with 70% V/V Isopropyl Alcohol BP.

Ideal for cleaning dirt and grime, these tough yet soft, non-woven materials are fit for all round use including home, industrial and medical items.

Excellent for general cleaning of surfaces, in a resealable tub with easy dispenser to avoid evaporation.

WARNING - these wipes are not suitable for use as a skin wipe. For surface disinfecting and cleaning only.

Please read instructions on isowipe container before use.